When I was writing The Unidentified Redhead, I always heard a soundtrack. Whether they were songs I was listening to when writing, or a song that I envisioned the characters listening to in that particular scene, there was always a soundtrack. These songs are some of my all time favorites, and a great companion to the book. Read a scene, then read it again with the music, and see if it changes anything for you.
We tried so hard to make sure we could add all the songs for you, but you will see that there are a few songs with an * next to them. We couldn't add them to the playlist, but they are available on iTunes, and I highly recommend that you give them a try, especially the Peter Gabriel and the Ben Harper.
Oh, and one more thing. Try out the Prodigy…go ahead…try it…I dare you.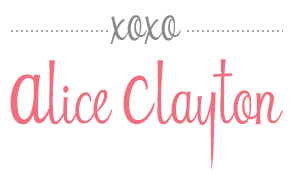 Chapter 1
Jane Says-Janes Addiction
Chapter 2
Set Adrift on Memory Bliss of You-PM Dawn
Ethylene-John Hiatt
Chapter 3
Tryin To Throw Your Arms Around The World- U2
Chapter 4
Just Like Heaven-The Cure
Me-Paula Cole
Chapter 5
Try A Little Tenderness-Otis Redding
Sweet Jane-Cowboy Junkies
Chapter 6
Cerulean-Ocean Blue
Here Comes Your Man-The Pixies
Mustang Sally-Wilson Pickett
Into The Mystic-Van Morrison
Chapter 7
You Learn-Alanis Morrisette
Elderly Woman Behind The Counter-Pearl Jam
Chapter 8
Hold You In My Arms-Ray LaMontagne
Onion Girl-Holly Cole
Pretty In Pink-Psychedelic Furs
Chapter 9
Pretty Vegas- INXS
Paradise City-Guns n Roses
Falling In Love At A Coffee Shop-Landon Pigg
Again-Lenny Kravitz
Chapter 10
Close to Me-The Cure
Make it Go Away-Holly Cole
Strong Enough-Sheryl Crow
Anything Anything-Dramarama
California Love-Dr Dre and TuPac
Chapter 11
Until She Comes –Psychedelic Furs
Firestarter-The Prodigy
Chapter 12
These Arms Of Mine-Otis Redding
Rock DJ-Robbie Williams
Chapter 13
Laid-James
Chapter 14
Wonderwall-Oasis
With or Without You-U2
Chapter 15
This End Of The Telescope-Jakob Dylan
Afterglow-INXS
Chapter 16
Swoon (The Live Version)- The Mission UK*
Cry Love-John Hiatt
Break Stuff-Limp Bizkit
Don't Go Away-Oasis
Chapter 17
Under The Milky Way-The Church
Boys don't Cry-The Cure
Candy-Iggy Pop and Kate Pierson
A Modern Myth-30 Seconds To Mars
Chapter 18
Attack-30 Seconds To Mars
Say (All I Need) –One Republic
City Of Blinding Lights-U2
Chapter 19
I Hope That I Don't Fall In Love With You- Tom Waits
Come Away With Me-Norah Jones
London Bridge-Fergie
Fire Woman-The Cult
#1 Crush-Garbage
Chapter 20
Pictures Of You-The Cure
She Sells Sanctuary-The Cult
This Is Always-Barbara Lewis and Junior Mance*
Chapter 21
You Belong To Me-Jo Stafford
Blood Of Eden-Peter Gabriel with Paula Cole*
Chapter 22
Wave of Mutilation )UKSurf Version)- The Pixies
Could I Be Your Girl-Jann Arden
I Say Nothing-Voice of The Beehive
People Will Say We're In Love-Lena Horne from Oklahoma!
Chapter 23
Crash Into Me-Dave Matthews Band
The Sinner In Me-Depeche Mode
Trouble –Ray LeMontagne
Electrical Storm-U2
Solsbury Hill-Peter Gabriel
Chapter 24
Iceblink Luck-Cocteau Twins
Beautiful Girl-INXS
Not Fire, Not Ice (Live version)-Ben Harper*
Not Enough Time-INXS
Have A Little Faith In Me-John Hiatt
Cry-Holly Cole*
New York-U2