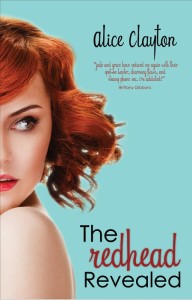 As their careers catch fire, Grace and Jack — everyone's favorite foul-mouthed, funny, and feisty couple — find themselves on opposite coasts. Grace has landed in New York City, where she loves being onstage again, particularly because she's playing a fabulous character in a musical written by her old college flame, Michael. Their rekindled friendship makes exploring the city that much more fun.
Wait, it's just friendship, right?
Meanwhile, in L.A., Jack can scarcely keep up with the swirling throngs of women who track him everywhere he goes, the endless press appearances, and the ridiculous rules his manager, Holly, keeps concocting for him — all part of the buildup to the release of Time, his steamy new film.
Thank goodness for phone sex.
But even when their schedules allow them to connect, Grace and Jack must keep their relationship off the radar and away from paparazzi cameras. Sure, the sex is sensational, but can this duo survive swirling rumors, the demands of their chosen professions, Grace's raging internal battles, and a whopping nine-year age difference?
Tick-tock, the clock is ticking. Isn't it?
Alice Clayton brings the second installment of a tale told with her magical mix of humor and heat, so cuddle up under the sheets and flip on the Golden Girls. Grace and Jack are at it again.
Check Out:
Where To Purchase:
Enjoy an Excerpt:
In rehearsal later that morning I saw Jack come in the back of the theater. He walked down to the front, listening to me sing. I saw his face change as he saw me in my element. I also saw his eyes dart toward Michael, who was watching and taking notes from the front row, looking at me in a way that was becoming more and more familiar.

I finished the song, my voice ringing out clear and strong to the back of the house. "Hi, Sweet Nuts!" I yelled as the other actors began to leave the stage. He smiled sheepishly and raised a hand in greeting. The others gawked. Calling a grown man Sweet Nuts tended to make people look twice.

Leslie grinned fiendishly at me, and I raised an eyebrow at her. She'd grilled me relentlessly all morning, making me tell her every detail about how Jack and I met and how long we'd been dating. I told her everything, except of course the details I preferred to keep to myself. I did tell her we were keeping our relationship out of the public eye — not only for his sake, but for mine. I explained that our friends knew, and that was fine, and we were not hiding in a cave somewhere, but if asked in an official way, Jack was single.

She agreed, and as the rest of the cast found out, they also agreed to keep our little secret. Most of them had never even heard of Jack, and only a few were aware of the buzz his film was generating. I knew that would change in the next few weeks, and I was glad they could get to know him now — before he was on every talk show in America.

I jumped off the stage and started for him. "Hey." I smiled, closing the distance between us quickly.

"Hey yourself," he answered, smiling back at me with that sexy grin.

I kissed him swiftly, and Leslie swooned behind me. "Wow, wow, wow, wow … " I heard her chant.

"Shut it, Leslie." I laughed, kissing on my Brit again.

Jack laughed through my kiss, and we finally broke apart.

"Ahem," I heard Michael cough and turned to look. He looked at me, then at Jack. "Jack, good to see you again. You having fun in New York?" he asked.

"So far, so good. Of course, we've barely left the hotel, but we're definitely having fun," Jack said, his hands drifting down to linger on my ass. I rolled my eyes, knowing I was in for another round of verbal dick measurement.

Leslie continued her wow chant behind me.

"Good, good. Grace, remember I need you Monday," Michael said pointedly, staring at Jack's hand, then at me.

"You need her Monday, do you?" Jack asked. I poked him in the side.

"We're working on one last round of rewrites, and I need her input," Michael said.

"Michael, we discussed this. With Jack here, I really don't think I'll have the time. Does it have to be Monday? Can't it wait until after he leaves?" I pouted, loathing the idea of not spending as much time with Jack as I could while he was here.

"When are you leaving, Jack?" Michael asked. "I mean, so I know when Grace is available."

"I'm leaving Tuesday night. As for whether Grace is available, you'll have to ask her," he said, his voice taking a distinctive tone.

These two …